For information about careers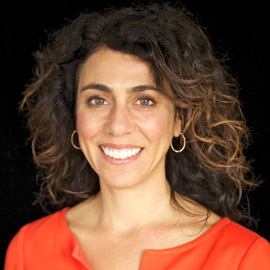 Erica Deutsch, Recruitment Partner
Phone: (818) 973-3257
Fax: (818) 973-3201
Email: edeutsch@bushgottlieb.com
Bush Gottlieb Seeks Experienced Labor Movement Attorney – Bush Gottlieb has represented labor unions and their trust funds for over 40 years in Southern California, including local and international labor unions and employee benefit plans in new and established industries, private and public sector, as well as representing employees in wage and hour class actions, individual employee rights cases, insolvencies and benefit plan litigation.  We seek union attorneys with experience in labor, employment and/or administrative law, a deep commitment to organized labor and the rights of working people to a fair wage and good standard of living, with the ability to multi-task in a fast-paced environment. Bush Gottlieb believes strongly in a diverse, family friendly workforce.  Interested applicants should be licensed in California and send a resume, references and writing sample(s) to Erica Deutsch, edeutsch@bushgottlieb.com.
Denise Peraza
Office Administrator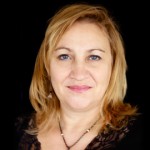 Denise has been with Bush Gottlieb since 1993, serving as our Administrator.  In addition to managing the daily operation of our office, she is also responsible for human resources, benefits administration, accounting and finance, and overseeing daily workflow.  She is a member of the local and national chapter of the Association of Legal Administrators.  Denise resides in the San Fernando Valley with her husband and son.  She spends most of her free time watching her son play lacrosse.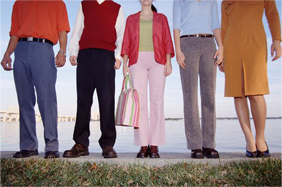 The practice of law at a firm like ours requires mutual cooperation, a blending of skills, talent and ideas, energy and enthusiasm. We are fortunate to have people working with us who have those qualities in abundance, but are constantly on the lookout for like-minded, innovative, motivated people who want to advance themselves, and work at a congenial place where we pitch in cooperatively to advance the causes and interests of our clients.
— Click one of the links below to learn more —
Careers
Bush Gottlieb offers a friendly, casual, yet professional work environment. We take great pride in our paralegals and staff, and appreciate their hard work. The staff's dedication and loyalty is one of the reasons our firm remains a success. Our hiring objectives are focused on finding and retaining qualified, professional candidates with excellent organizational and communication skills, the ability to work independently, and a strong commitment to teamwork.
We currently have two paralegals on staff who provide assistance in a variety of practice areas, including bankruptcy, commercial transactions, litigation and arbitration. The remainder of the Bush Gottlieb staff consists of legal secretaries, a file clerk, an office services clerk, and an accounting clerk/receptionist. Bush Gottlieb's employees are members of the Office & Professional Employees International Union Local 537 who are bound by a Collective Bargaining Agreement.
Bush Gottlieb offers a competitive compensation package and excellent benefits. Staff accomplishments are recognized through awards and events scheduled throughout the year.
Bush Gottlieb offers exciting opportunities for recent graduates and experienced attorneys who are passionate about the labor movement and committed to providing our clients with the highest quality representation.
Associates
Our goal is to expose associates to a range of practice areas and styles, enabling their development as accomplished lawyers representing the interests of labor organizations and workers. Consistent with the varying needs of our clients, we assign associates to one or more of the firm's practice areas, which spurs growth of specialization and expertise, and provides the opportunity to work closely with senior partners and clients early in one's career. But we also strive to provide exposure to all of our attorneys and practice areas, so as to ensure that associates experience a variety of legal matters and are continually developing their legal skills. We also encourage associates to become involved in bar association and advocacy activities consistent with our collective goals, and can provide guidance and mentoring for young attorneys seeking to present, publish or otherwise participate in the Labor Bar.
As a small firm, we provide a familial environment. The firm hosts social and recreational activities throughout the year, such as softball games, picnics, and holiday parties. In addition, the firm goes on retreats away from the city where we combine relaxation and reflection to foster the firm's long-term development. But perhaps most importantly, there is a high degree of informal interaction amongst all attorneys and staff, and we are proud of the collegial culture that has evolved over our years together in practice.
Bush Gottlieb offers exciting opportunities for law students and recent graduates who are passionate about the labor movement and committed to providing our clients with the highest quality representation.
Summer Program
We are committed to providing guidance, feedback, and mentorship for those contemplating careers in our field. As summer associates, law students work with the firm's partners and associates on a wide variety of legal matters. We expect our summer associates to learn the nuts and bolts of practice while working on a stimulating array of labor law problems. A summer associate can expect to provide research support, to draft briefs, memoranda, and correspondence, and to assist in investigation and handling of unfair labor practices. Summer associates will have opportunities to attend hearings and arbitrations concerning matters on which they have worked. On occasion, we offer the opportunity to continue as a law clerk during the school year, enhancing the student's experience with our practice.
Bush Gottlieb offers a compensation package that is competitive with our union-side peers, including medical and dental benefits, and a pension plan.
We encourage applications from people of color, and participate in the AFL-CIO Lawyers Coordinating Committee's programs for recruiting lawyers from racial and ethnic minorities. For more information on the LCC's programs and employment opportunities for lawyers searching for a legal position within the labor movement, log onto http://www.unionvoice.org/lcc.
See what our 2020 Summer Clerks had to say about their experience at Bush Gottlieb:
To Apply
Or for information about careers, please contact:
Associate & Summer Associate
Erica Deutsch, Recruitment Partner
Phone: (818) 973-3257
Fax: (818) 973-3201
Email: edeutsch@bushgottlieb.com